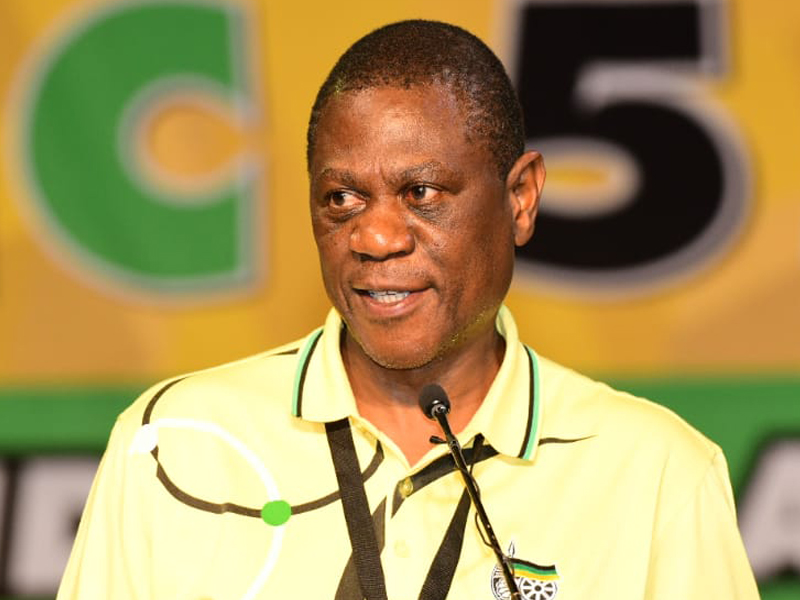 Comrade Paul Mashatile is a former student activist and member of the Congress of South African Students, Mashatile played a critical role in various anti-apartheid formations during the struggle for liberation and was the co-founder of and first president of the Alexandra Youth Congress.  He was detained without trial from 1985 -1989, and participated in a nationwide protest by engaging in an 18-day hunger strike. When the African National Congress and the South African Communist Party were unbanned in 1990, he helped re-establish them and continued to organize on their behalf. 
Prior to his election as Treasurer General, comrade Mashatile was serving as the Provincial Chairperson of the ANC in the Gauteng Province. He's served the organization in various capacities throughout his political activism. He is a former Secretary of the UDF Southern Transvaal, former member of the Provincial Reception Committee for returning exiles, former member of the Provincial Central Committee of the SACP in Gauteng and a former Provincial Secretary of the ANC PWV (Pretoria-Witwatersrand-Vereeniging now known as Gauteng). 
Bosting a vast experience in government Mashatile has previously held several portfolios in government, having served as Minister of Arts and Culture, Gauteng Premier and currently the MEC for Human Settlement and Cooperative Governance.